They say that there is nothing new under the sun. Everything that will be has been and that all we do is simply a re-hash of what has come before. "Second verse, same as the first." But, is that true? What of the "new songs" the Bible promises?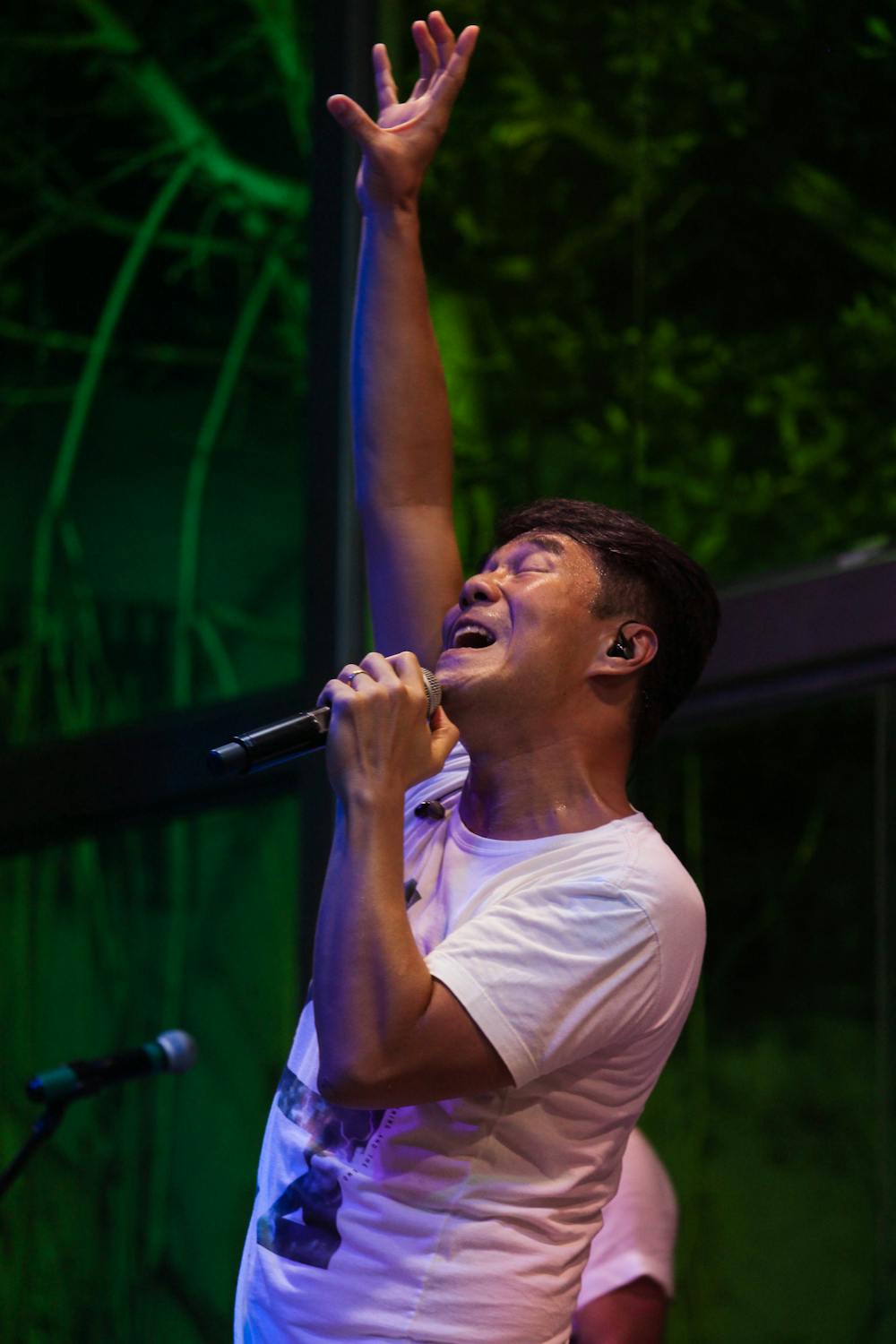 Singing New Songs
As Christ-followers we believe Jesus when He says "Behold I make all things new." Additionally, as Christian Illusionists, one of our teaching points is that God is endlessly creative and we are called to join Him as co-creators.
Psalm 40:3 is a call to take part in the new things that God is doing and the impact they have on those around us.
He put a new song in my mouth,

a song of praise for our God.

Many people will learn of this and be amazed;

they will trust the Lord.

Psalm 40:3
Agents of Restoration
I laugh a little when I hear other Christians simply repeat the words of the Bible or a worship song as inspiration for people going through hard times. I laugh because I am just as guilty and I also laugh because I am not sure that is what God wants from us.
Yes, His words are a salve for our wounds and a source of hope. His words bring healing. What if we were to embody His words in order to propagate new songs that were from Him?
Through our pastor, David Wahlstedt, we have come to see that God's story is a four-part story. And the major themes of that story are Creation – Fall-Redemption – Restoration. As people who have accepted the gift of His Son, we are redeemed unto Him and live in the Restoration part of His story.
We are called to be Agents of Restoration. That means people who move in His Spirit to bring love and restoration to this world. One way we can do that is by being open to the "new songs" that He wants to put in our mouths.
Amazingly, He says that people will respond to the "song of praise" that we will put forth in His power. In fact, I love how The Message puts this idea forth:
More and more people are seeing this:
they enter the mystery,
abandoning themselves to God.

Psalm 40:3(b) MSG
Breaking Patterns
Edward de Bono once said, "Creativity involves breaking out of expected patterns in order to look at things in a different way." Many of those who choose to turn away from God do so because they believe they know about God. What they think they know, they don't like.
I often say that "How you see God affects the way you see everything else in life." So, how do we get people to see God in a different way? I think it starts by being creative and breaking the expected patterns. The great thing is, that God gives us the power and the words to do that with. Not by rehashing what others have said, but by singing the new song He gives us. When we do that, people will see it and "enter the mystery, abandoning themselves to God." Wouldn't you love to see that?
Soul Growth
As Christian Magicians, we take our art very seriously and put a lot of practice into it. As does any artist. Singers, dancers, writers, and one-legged, pink-haired banjo players all work hard to make their art something special and something that makes an impact on the world. Not only is it good for their audiences, but it is also good for the artists themselves. In the same way, learning to sing new "God songs," is good for those you encounter and for you!
Kurt Vonnegut once said, "To practice any art, no matter how well or badly, is a way to make your soul grow. So do it." Will you make mistakes as you learn to trust His leading in creative ways to express His love? YES! However, in the process, you will develop a closer walk with the LORD and His ways. That will make your soul grow and help you to have His heart. Don't be afraid to try something new, fresh and unique in His name. If God is behind it, He will make sure that it gets used for His glory. Sing those new songs for Him!